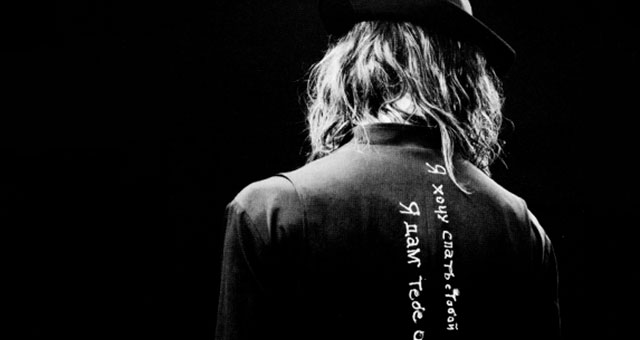 Yohji Yamamoto / 山本耀司 a Japanese fashion designer.

Yohji Yamamoto is known for an avant-garde spirit in his clothing, creating designs far different from current trends.
The most unique character of his design is the oversized silhouettes in varying textures.
.
Yohji Yamamoto started "Ys" in 1972 as the first brand in his career, and his design has been very popular among all generations for a long time.


HOW TO FIND OUT THE SEASON OF YOHJI YAMAMOTO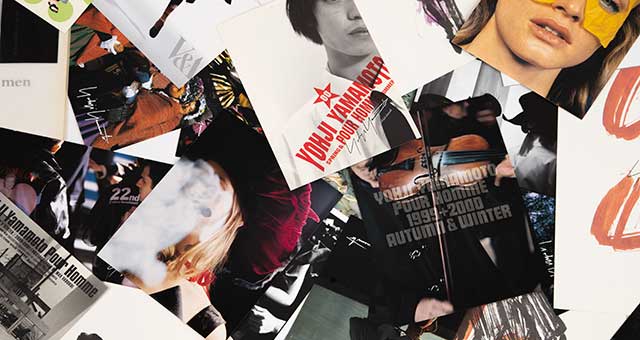 Yohji Yamamoto inc. has been selling their clothes for a long time and operating several lines and brands, so it's really difficult to find out the season of the their clothes.

But you can distinguish the season by following the instruction below.
(*Note – The tags might be different from the Japanese ones)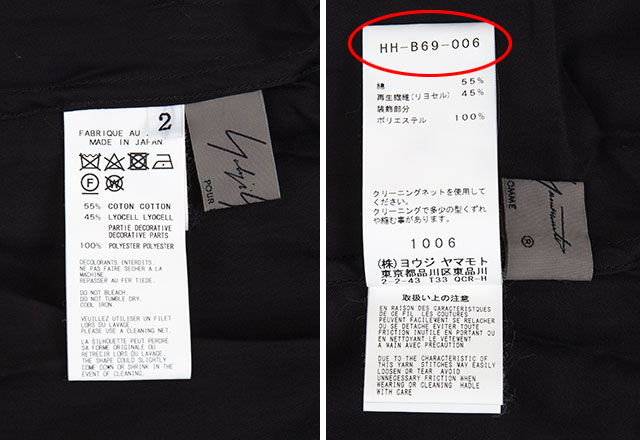 First,
check the quality label and you can see the product number such as "HH-B69-006".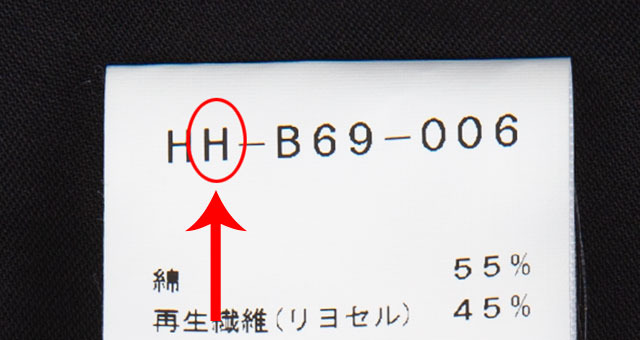 Then, check the second alphabet of the product number and can distinguish the season by using the chart below.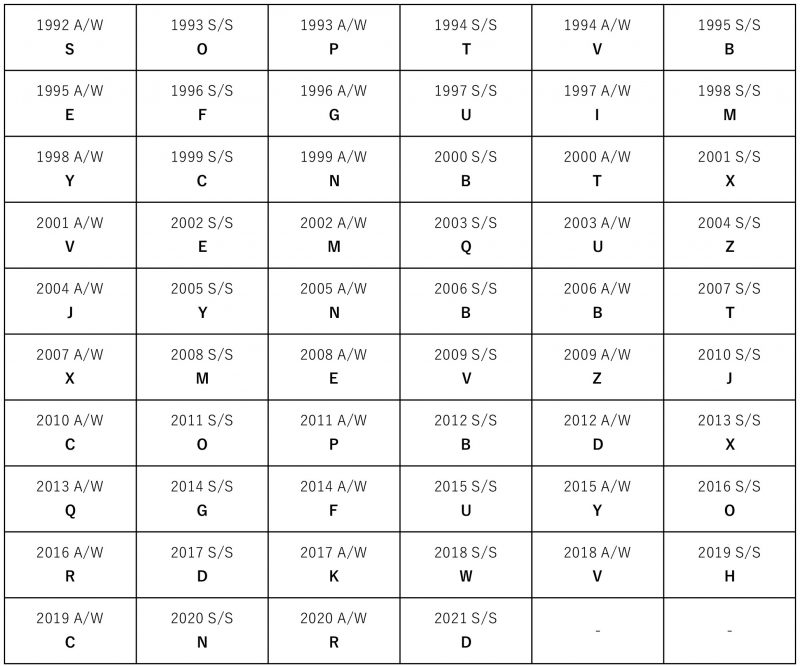 According to the chart above, as an example, "H" shows 2019 S/S.
(Other Yohji Yamamoto relates brands or labels such as Y's, Limi fue, are basically following the same rule.)


In some cases, the same alphabet is repeatedly used such as "C".
(*According to the chart, "C" shows 1999S/S, 2010A/W or 2019A/W.)

In this case, please check the size notation.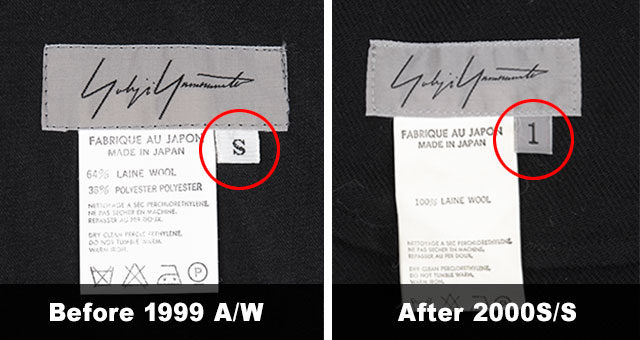 There are two types of the size notations, which are the number or alphabet.
SIZE NOTATION
Alphabet(S, M, L) → Before 1999 Autumn / Winter
Number(1, 2, 3) → After 2000 Spring / Summer



Also you can distinguish the season by checking the laundry care symbols.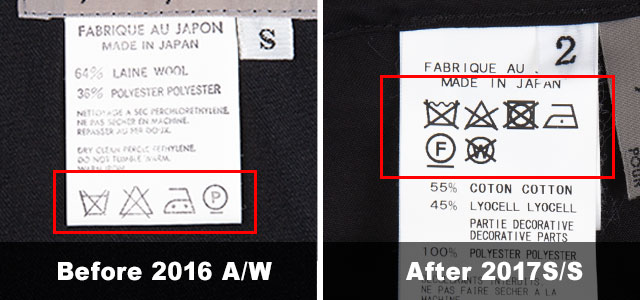 The laundry care label symbols have been changed since 2017 Spring/Summer.
So you can distinguish the season by checking the second character, the size notations and the laundry care symbols of the quality label.



Before 1991 Autumn/Winter items
Before 1991, there is no the product number on the quality label, so these items can not be distinguished the specific season from the product number.
There are only ways to find the season that compared with the runway picture.

*Additional info
The brand logo has been changed since 1991Autumn/Winter.

The logo used to be more rounder than the present logo.
That's the way to find the season of Yohji Yamamoto!



The first and the third alphabets have other meanings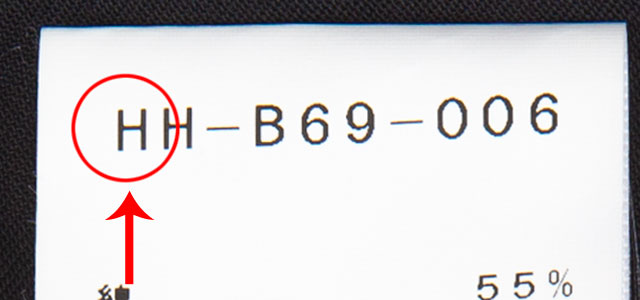 The first alphabet is showing the brand name like below.
H → Yohji Yamamoto POUR HOMME
F → Yohji Yamamoto Femme
N → Yohji Yamamoto Noir
L → Limi fue
Y → Y's
M → Y's for men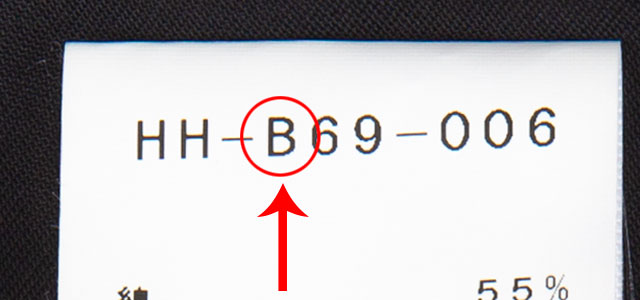 The third alphabet is showing the item name like below.
J → Jacket
C → Coat
S → Skirt
B → Blouse/ Shirt
P → Pants/ Trousers
K → Knit
T → Top

That's the meaning of the product number, and how to find out the season of Yohji Yamamoto's clothes.

We hope you have enjoyed reading this, and checked your own Yohji's collection!